Johnny Depp & Amber Heard Defamation Trial Concludes
FAIRFAX, VA - JUNE 1: Actress Amber Heard, right, and her sister Whitney Heard, second left, depart the Fairfax County Courthouse on June 1, 2022 in Fairfax, Virginia. The jury in the Johnny Depp vs. Amber Heard case awarded Depp $15 million in damages to his career over an op-ed Heard wrote in the Washington Post in 2018. (Photo by Rod Lamkey/Consolidated News Pictures/Getty Images)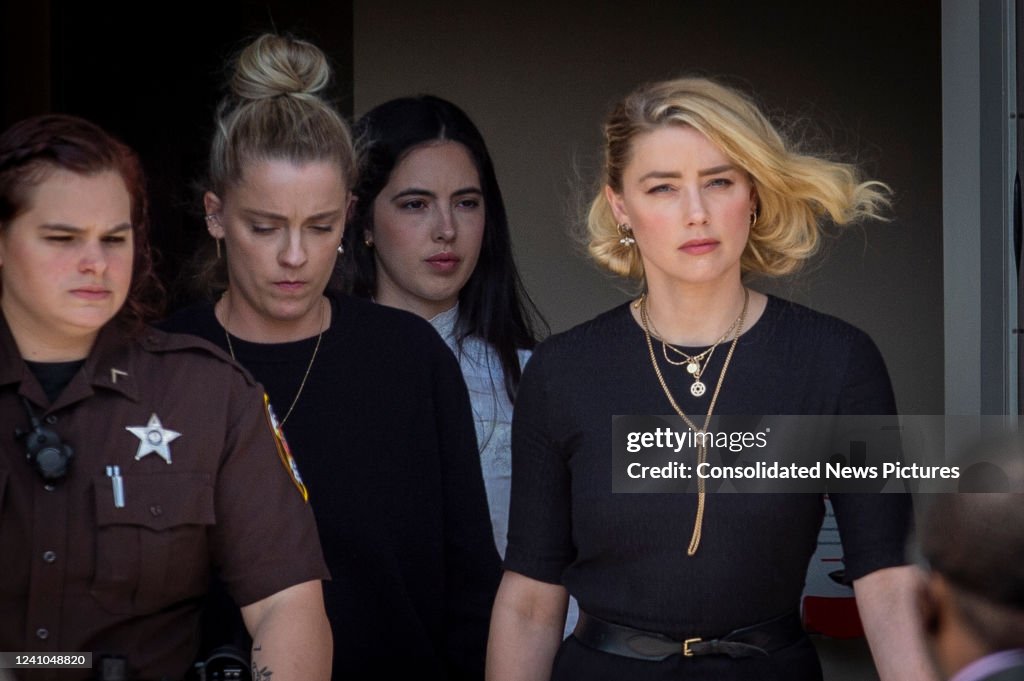 ¿Cómo puedo usar esta imagen?
DETALLES
Restricciones:
Póngase en contacto con su oficina local para conocer todos los usos con fines comerciales o promocionales.
No New York or New Jersey Newspapers or newspapers within a 75 mile radius of any part of New York, New York, including without limitation the New York Daily News, The New York Times, and Newsday.
Colección:
Getty Images Entertainment
Fecha de creación:
01 de junio de 2022
Fuente:
Getty Images North America
Nombre del objeto:
060122_amber-heard-cnp_011
Tamaño máx. archivo:
4000 x 2662 px (33,87 x 22,54 cm) - 300 dpi - 3 MB